To contact the SPCALL you can fill in the following form.
Fields marked with an * must be completed.


Where to find the SPCALL?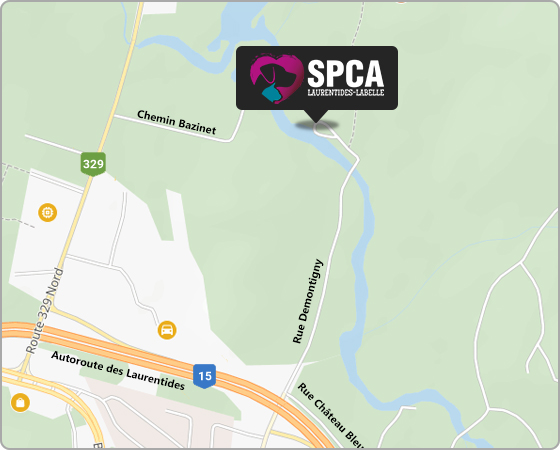 SPCA Laurentides-Labelle
355, Demontigny street
Ste-Agathe-des-Monts, QC.
J8C 3S5
Phone : 819 326-4059
Toll free : 1-866 960-SPCA (7722)
Open by phone 7 days a week from 9 a.m. to 6 p.m.

Open to the public and to adoptions on site from Monday to Saturday between 1 p.m. and 5 p.m. Note that some services are only offered by appointment, if in doubt contact us.
If you witness a situation where the health or safety of animals is in danger, call 1 844 ANIMALS (264-6289) or file a complaint online (7 days a week, 24 hours a day).