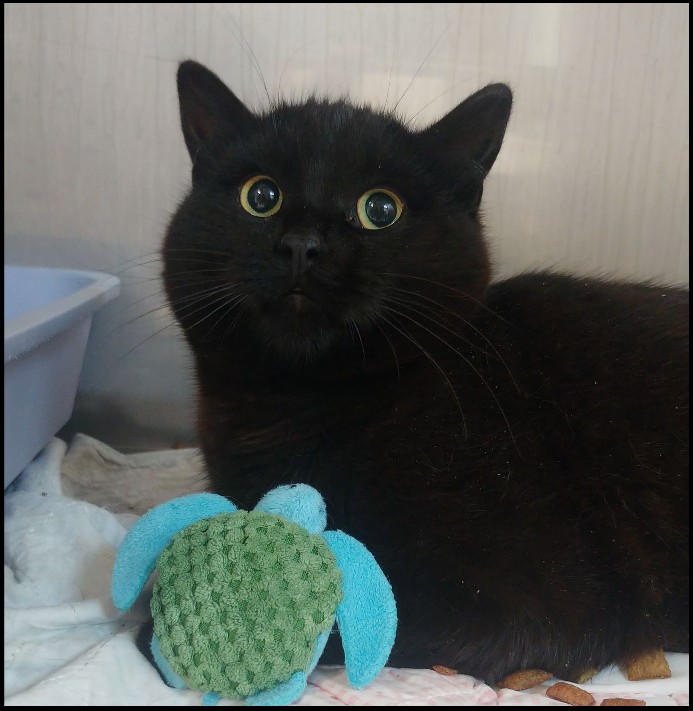 Stray and seriously injured !
Clyde needs you
Clyde, a very cute 8 month-old cat, was found roaming last week. Upon arrival, we quickly noticed a severe limping in his back legs. We immediately rushed him to a partner veterinarian clinic for an X-Ray.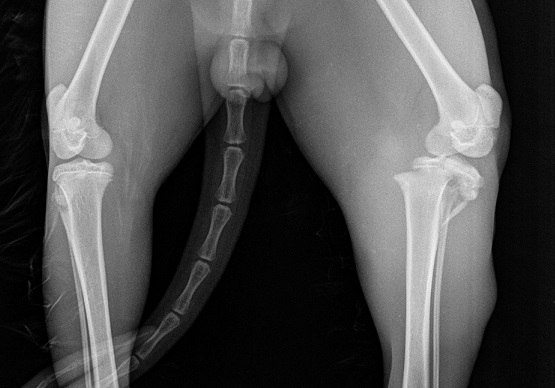 Multiple fractures
It was not long before we received the diagnosis; triple fracture. Clyde is in serious pain and we need to quickly make an action plan. We consulted with our veterinarian partners for advice.
On April 14, Clyde will undergo major orthopedic surgery. The total costs for his care, including surgery, are estimated at more than 3 500$. In the meantime until he is adopted, our medical team will provide Clyde with the best care possible and all the love he deserves.
Your support is invaluable
We need your help for animals like Clyde, who arrived at the shelter seriously injured. Without your help, none of this would be possible. Donate now !